Compact and Convenient unit for your 2,3 and 4 wheeler EVs!
A versatile charging unit, which despite its compact size can generate output of 3.3 kW energy! Packs a bunch with both charging ,and feature-set.Statiq Circle is RFID compatible,Wi-Fi and Bluetooth enabled which gives you the freedom to charge in the absence of internet. Comes with easy installation and no hassle.
Auto Cut-off

IP64 Certified

IOT enabled
2100+
Total Charging sessions
TECHNICAL DETAILS
01
3.3 kW Smart Socket compatible with 2,3,4 wheelers
02
Start and Stop from anywhere
03
Set Charging prices according to the demands
04
Auto cut-off to prevent power theft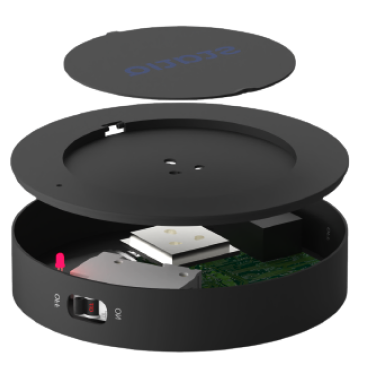 Why Statiq Circle is perfect for you ?
Compact
Perfect for home
charging
Over-the-air software
update
Easy Installation
Efficient charging
management
Partner with Us
Looking to Host the Statiq Circle?
Sign-Up With Statiq

Get in touch with us here, or through the app to
explore EV-charging possibilities near you.

Install & Setup Equipment

Earn with us.Become a part of Staiq's EV
charging Network. Be a proud owner.

Start Earning

Upon joining India's Largest EV Charging network,
you're eligible to earn everytime someone
charges their vehicle at your station!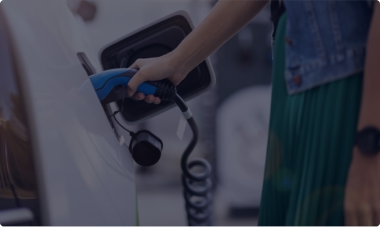 Become a Partner
Testimonials
We Care About Our Customers
Experience Too
Varun Goel

Compact yet strong charging product. The design stands out for me.

Sachin Mehra

Such a small device with so many safety protection features. Great experience.

Ashish Mishra

Monitoring home charging was never this easy for me. Kudos to you guys.

Parikshit

Elegant,futuristic and strong . Great experience using it through the app.
Faq
Got questions on Statiq Circle?
What all vehicles can I charge on this charger ?

Statiq circle is capable of charging all electric vehicles in this industry including 2W, 3W and 4Wheelers.

How long does it take to charge my vehicle ?

Charging time depends from vehicle to vehicle. In general,2W and 3W can be charged within 60-90 minutes, while 4W take 7-8 Hours to charge on this charger.

Will Statiq take care of the installation ?

We have an Installation and Commissioning team which will support you with installation and also teach you on how to operate the charger.

How do I start charging on the circle ?

You can use the statiq mobile application or RFID card to remotely start and stop charging as well as monitor the charging status.

Why should I buy Statiq Circle ?

Statiq circle is a IOT enabled smart socket which allows you to remotely start and stop charging. It also has multiple safety checks such as surge protection, over current and under current protection etc to keep your EV healthy. Additionally is also solves your billing and metering issues.

Got More Questions ?
Request Form
We hear you!
We have received your inquiry and will get back to you shortly.
Please feel free to reach out to us @ +91 8851426637.
Success!
Failed!